Our future agenda
At TOYO ORIMONO, through quality control at our overseas contract factories,
we are working to reduce the loss generated
in the production process.
Looking forward to the next 100 years,
we are implementing various initiatives as a company in order to contribute
to the realization of a sustainable society.
Case 1
A sunglasses case made from recycled materials
These sunglasses are made from upcycled plastic bottles collected from the beach. Their cases' fabrics come from curtain scraps.
Since these were once blackout curtain, they have UV blocking and heat blocking properties, therefore they protect the sunglasses from damage.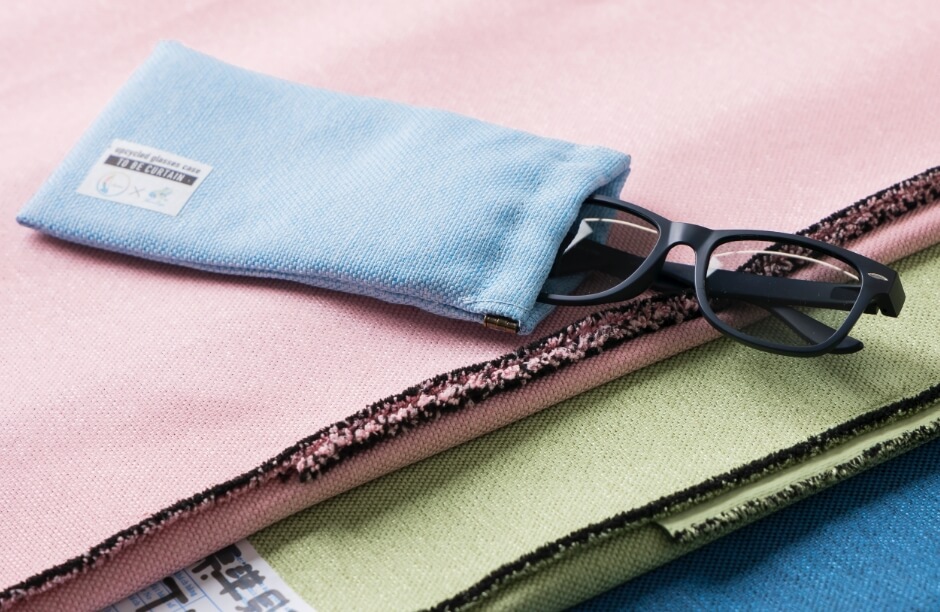 Case 2
Upcycling activities with elementary school students
At Yonemaru Elementary School in Kanazawa City, elementary school students made original curtain mascots using discarded curtain fabric as part of a class project. Some of the 140 unique works were displayed at a museum, contributing to the children's environmental awareness and creativity.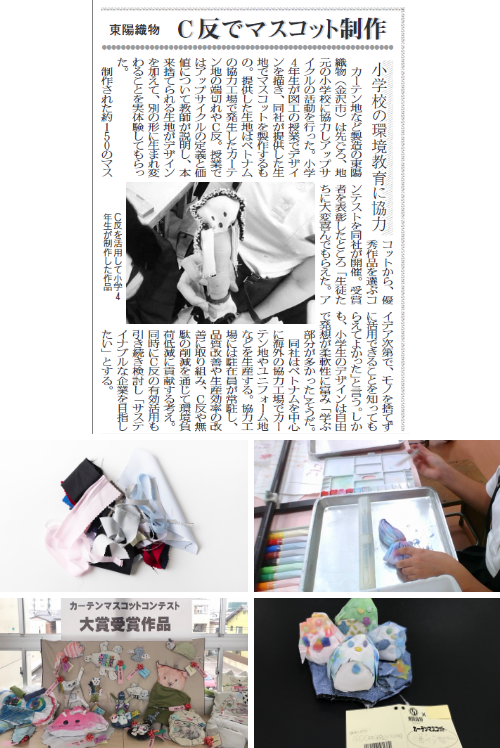 If you have any ideas on how to put scraps of curtain fabric to good use, please contact us.
We are looking forward to hearing from you!