A leading manufacturer of blackout curtain fabrics
We at TOYO ORIMONO specialize in the development of blackout curtain fabrics
and have released many products which later became standards in the industry.
We have established an overseas manufacturing system
whose products could satisfy Japan's rigorous quality standard.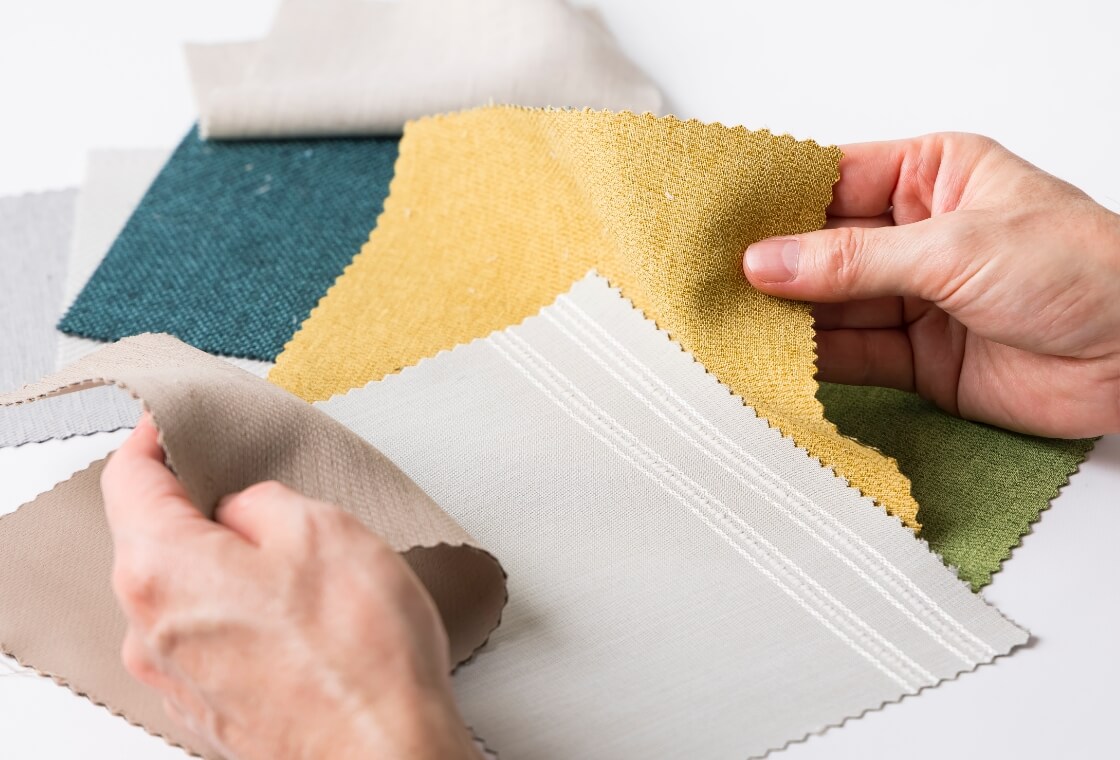 Our main products
Our main products are dyed dobby fabrics made of polyester filament.
In addition to desirable characteristics such as light
blocking and flame retardant, our fabrics also come with excellent design.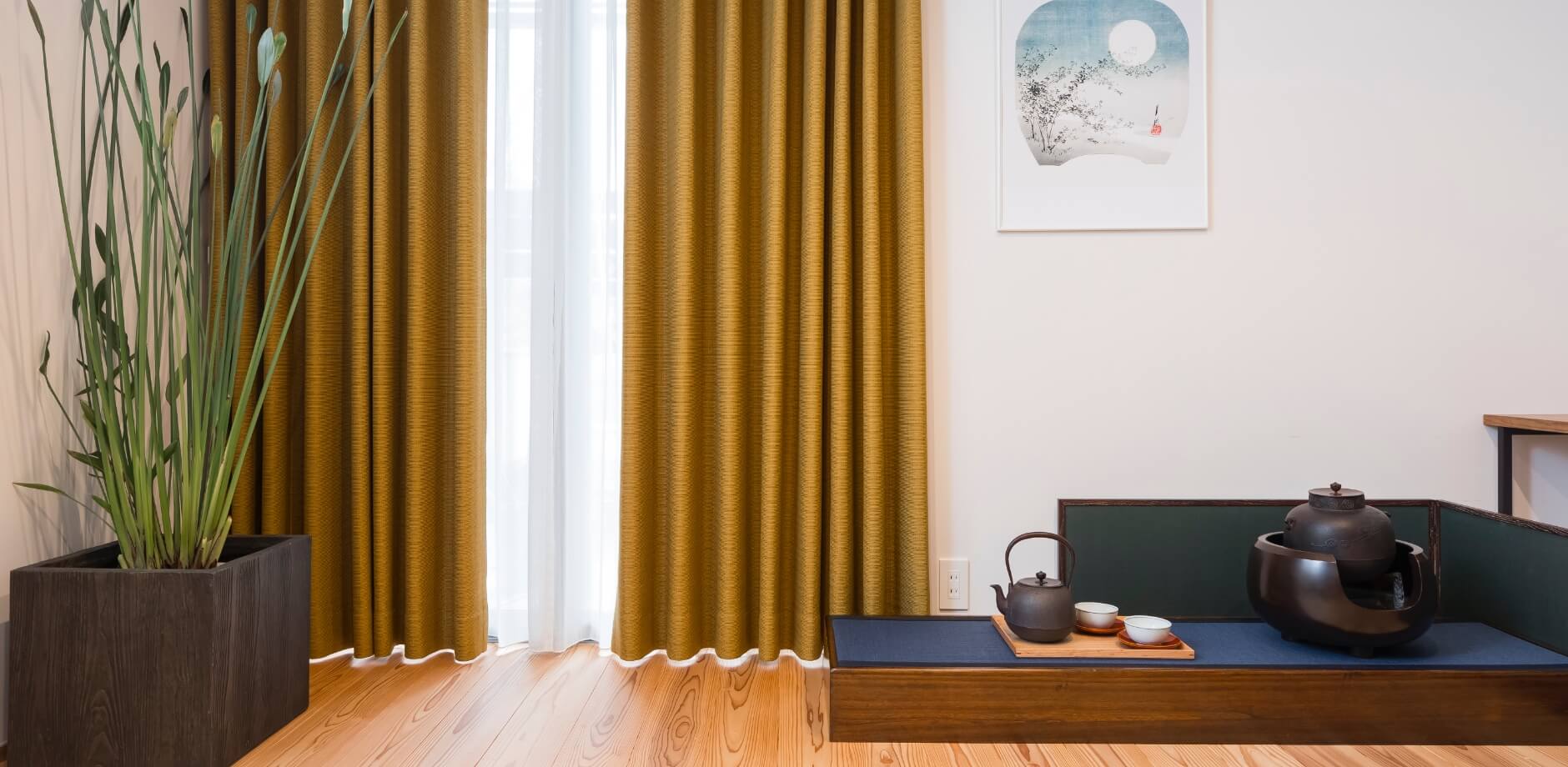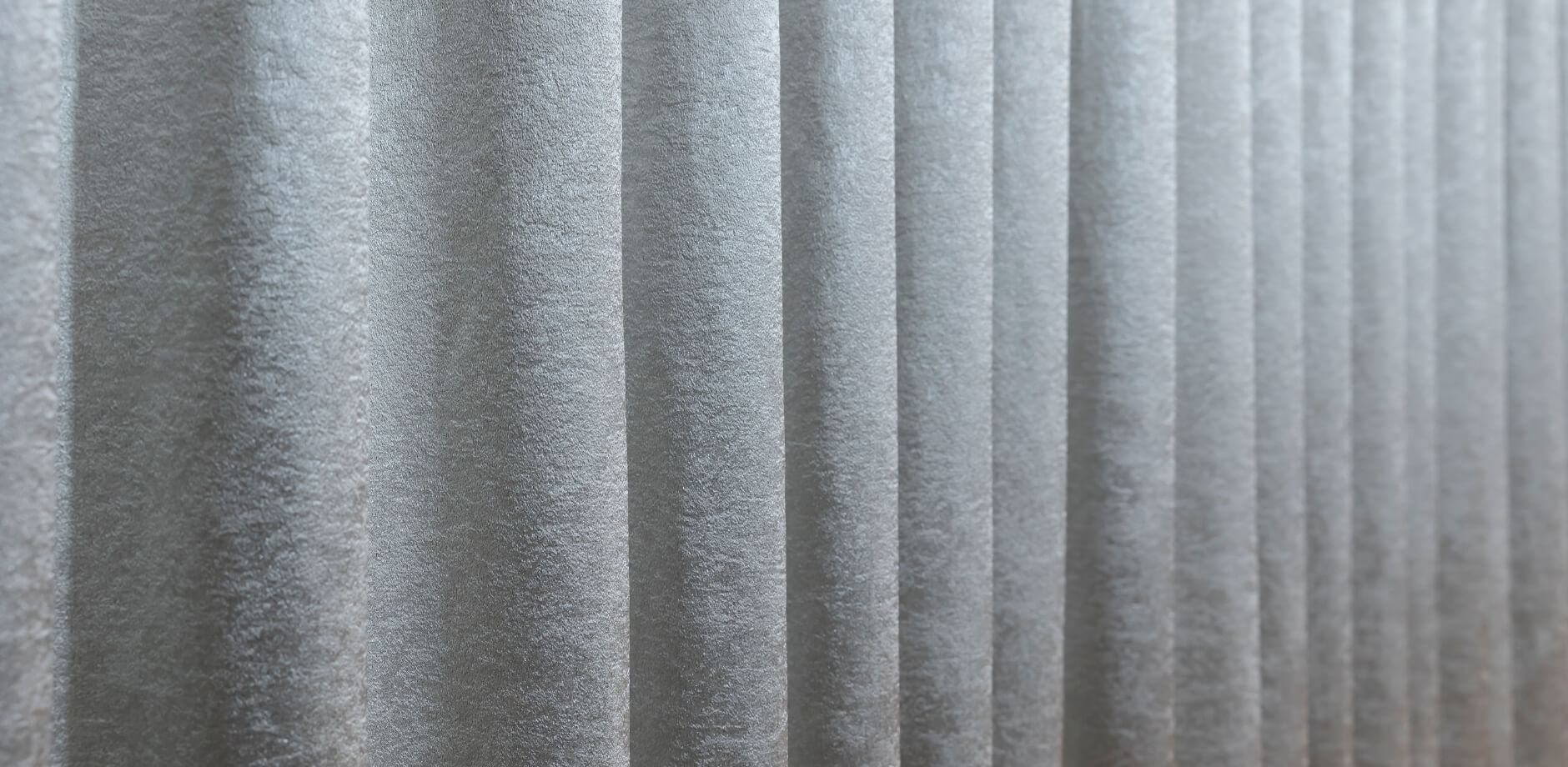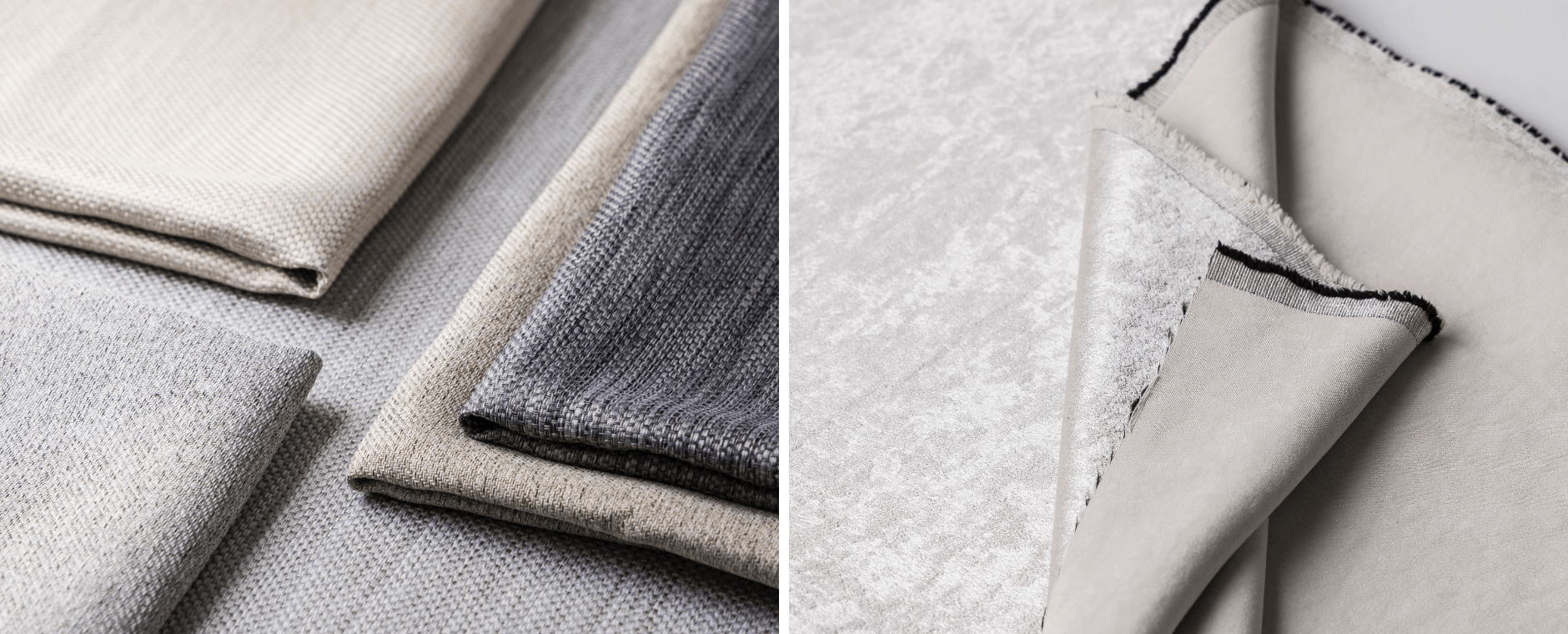 Our fabrics have been adopted by major curtain manufacturers in Japan.
Development and Product Introduction
Since we started producing curtain fabrics in 1988,
we have put great effort into making products with excellent functionality and design.
We strive to continue developing high-quality,
high-performance blackout curtain fabrics to make your life and living more comfortable.
1988

Began production of curtain fabrics

Began production of curtain fabrics using technology cultivated in the clothing and materials industries.

1998

1998 Development of "Futsu pattern" (Double weave) blackout curtain fabric

In the Japanese market where only plain and poorly designed fabrics were available, we came up with and released a fabric with different textures on the front and back.
By designing a fabric that can be produced with a single beam, cost cutting was achieved at the same time.
This contributed to the spread of blackout curtains to general households.

2000

2000 Development of 1st grade light-blocking fabrics(according to JIS L 1055A measurement standard, 100,000lux)

A single piece of fabric, not laminated or lined, that could meet first-class shading standards was successfully developed.
This became the current standard for blackout curtains.

2004

Development of high-definition printed light-blocking curtain fabric

Up until this point black threads used in light-blocking fabric had made the color of prints look dull.
We solved this problem and developed a blackout curtain fabric that could be printed with vivid colors . This led to the popularization of printed blackout curtains.

2005

Developed the industry's first series of "Futsu(Double weave)" fabrics that met JIS L 1055A 1st grade of shading performance.

This series was adopted in many companies' curtains in both design and functionality; as a result our share of the blackout curtain fabric market increased.

2008

Established an integrated production system of weaving, dyeing and sewing in Vietnam.

The company established its own production control system for weaving and dyeing, and started to supply fabrics to sewing subcontractors, thereby establishing an integrated production system in Vietnam.

2010

Began production of flameproof curtains in Vietnam

We established a production control system that meets Japan's strict flame retardant standards, including checking the flame retardant quality of each processing lot.

2012

Development of blackout curtain fabric that uses bright yarn.

Development of high-class light-blocking curtain fabric using bright fully drawn yarn, bright differential shrinkage yarn, etc. (produced in Indonesia)

2013

Commenced production in China

The third overseas production base following Vietnam and Indonesia.

2014

Development of fancy yarns based on proprietary technology.

Development of variations of natural-looking design yarns and original mixed yarns to make blackout curtain fabrics more fashionable.

2016

Development of original functional yarns

We developed functional yarns using our own technology to further improve shading performance.

2018

Starting overseas sales

In order to respond to increased global sales, we established production and sales activities in overseas locations such as Vietnam and China. We currently export to 5 countries.

2020

Commencement of digital print production in China

Starting of production of printed blackout curtain fabric using inkjet transfer print in China.

2021

New 1st Grade light- blocking double-faced satin fabric

Successfully upgraded our 1st grade (JIS L 1055A) light blocking double-faced satin fabric to improve shading property, drape, and texture.
Achieves 99.99% light blocking ability with bleached fabric. Patent pending.